Client Spotlight: Nikki Novo
Custom Design Package:
Sales Pages + Kajabi Site Customization
Nikki Novo is a wonderful Intuitive Dating & Relationship Coach based out of Miami, FL. We have been working with Nikki to update her existing Squarespace site little by little, starting with creating beautiful sales pages for her new courses and programs. We have also provided complete setup and customization for her Final Swipe Membership Program on the Kajabi platform.
View samples of our work for her below or click on the sales page screenshots to view them live. (Kajabi pages on right are only accessible to members.)
Sales Page:
Living Your Best Love Life
Sales Page:
The Final Swipe Membership
Kajabi Customization:
The Final Swipe Membership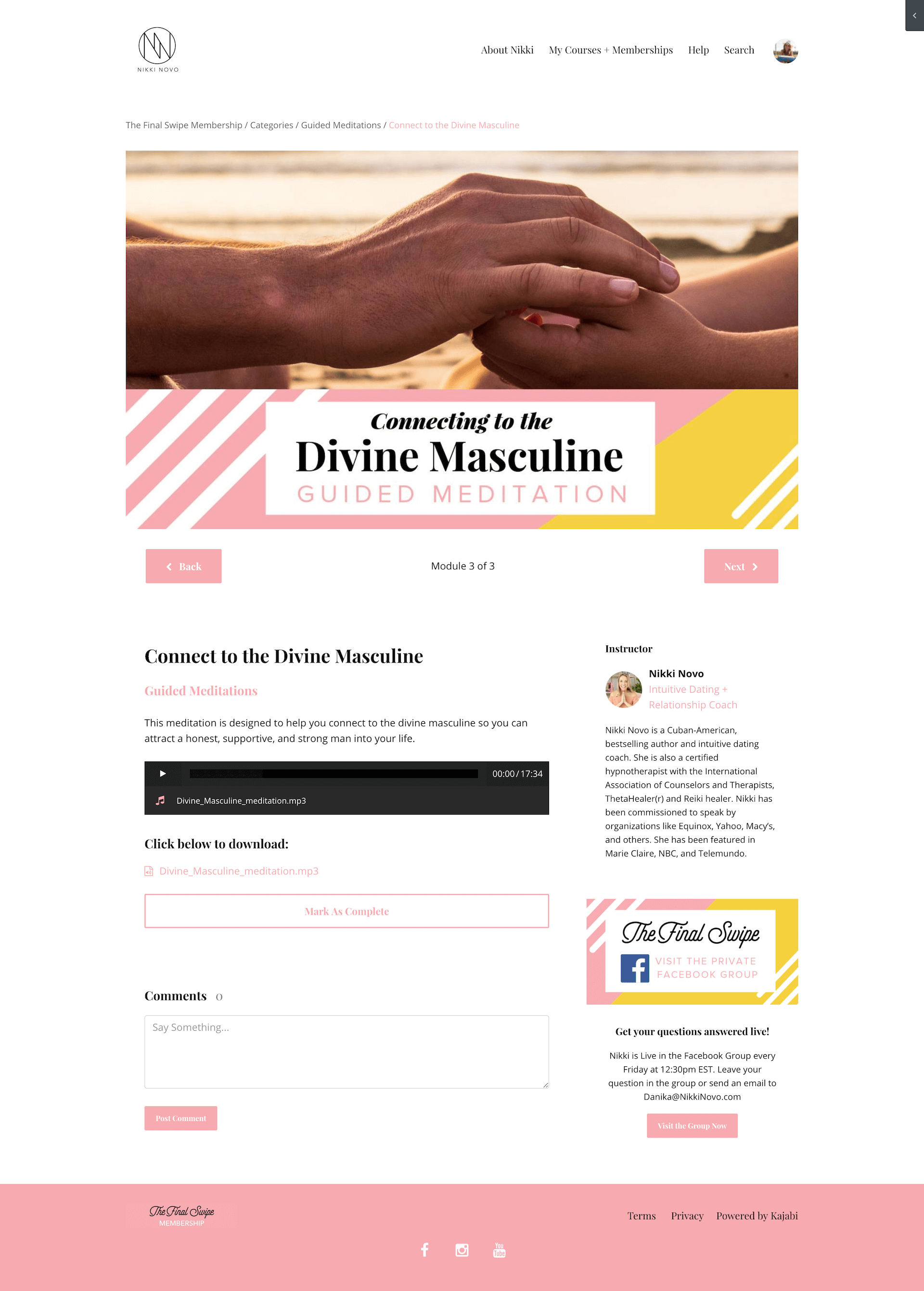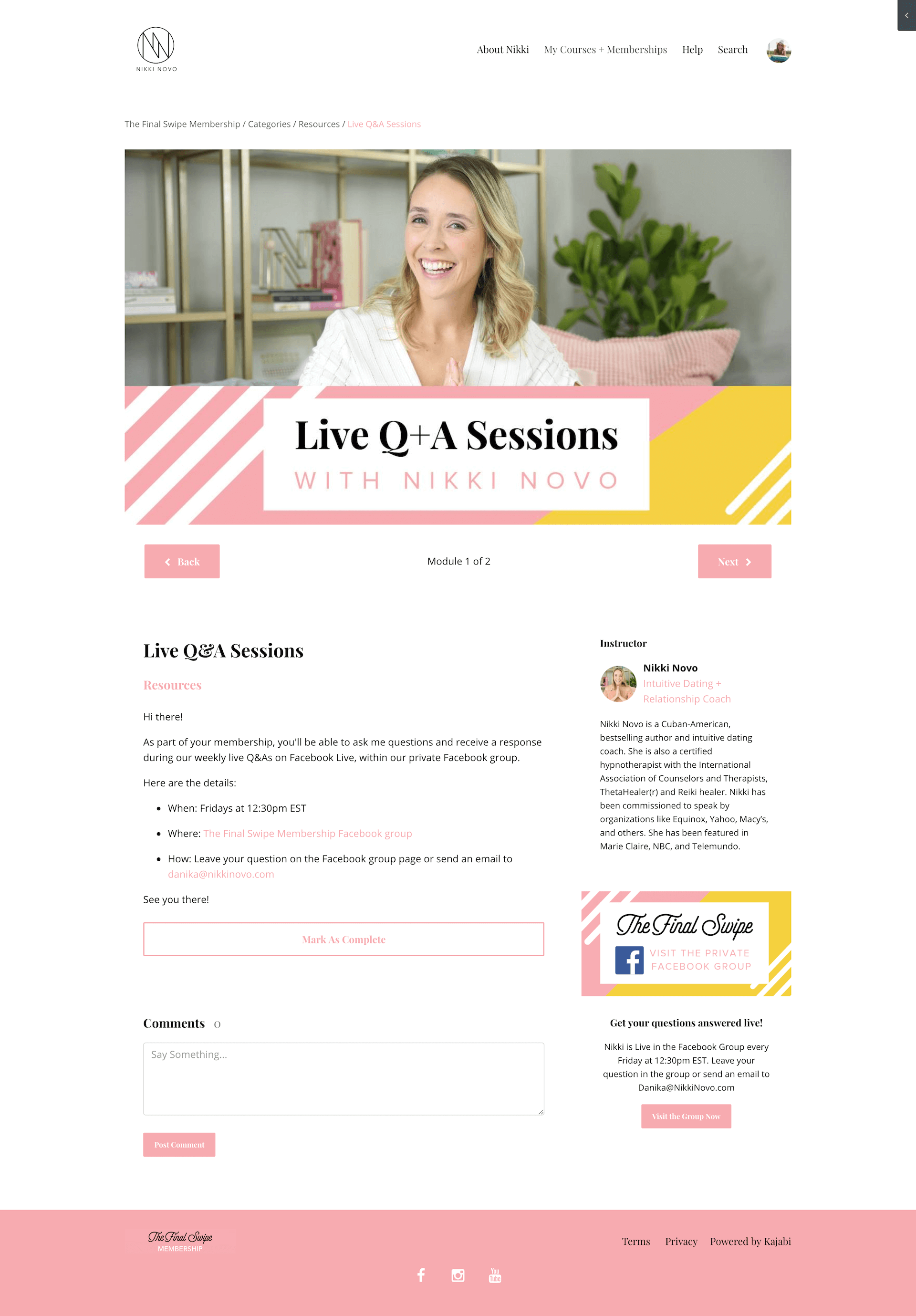 Like what you see?
Click below to get your project started.